If cockroaches in Henderson make your skin crawl, you should be on the lookout. These creatures manage to get into homes throughout the area and bring a host of problems along with them. And while early detection of cockroaches matters, how you handle the infestation matters even more. Find out why you should call the professionals to handle your roach problems.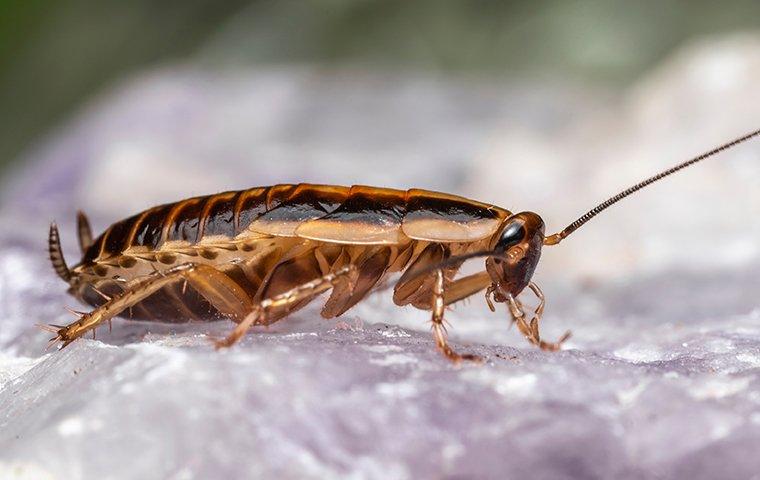 The Henderson Cockroaches
Although cockroaches in Henderson share many qualities, there are a few distinct types of roaches. One of the largest local cockroaches is the American cockroach. Able to grow to over two inches long, this cockroach is intimidating. However, it's not as likely to invade homes as its counterpart, the German cockroach. You can identify the American roach by its reddish color and figure-eight pattern.
To identify a German cockroach, look for parallel stripes behind the head. This roach tends to be light brown or tan and only grows to be just over half an inch long. As the most common home-invading cockroach pest in Henderson, the German cockroach could be in your home. It's far more common than the oriental cockroach, which is black and about an inch long in size.
All of the local roaches cause similar issues for home and business owners. Because cockroaches carry and spread diseases, they often make people seriously ill. Salmonella, typhoid, and dysentery are all diseases commonly spread by roaches. In addition to being able to make you sick, cockroaches also can trigger allergies.
A Tough Opponent
When it comes to the war on bugs, cockroaches are one of the toughest offenders. When cockroaches first get inside, they are difficult to detect. They may stay hidden under your sink and in your cupboard. By the time you notice signs of cockroaches, you could have a full-blown infestation.
Cockroaches are highly resilient. People joke about them being able to withstand a nuclear bomb. While these Henderson pests might not be that resilient, they can handle most over-the-counter cockroach eliminators. You can place out all the traps you want, but there's a good chance the cockroaches will remain in your home or business. Even worse, your efforts could cause harm. Some products are unsafe and pose a significant threat to you.
If you don't have a deep understanding of cockroach behavior or access to the right tools, you won't be able to handle a cockroach infestation. Your efforts will waste time and money and will leave you with cockroaches continuing to breed within your walls.
How A Professional Can Help
If you work with a reputable professional for your cockroach control, you can rest easy. They have years of training, during which time the professional learns how to effectively prevent and eliminate cockroaches. Even after their training, a technician receives ongoing education to remain up-to-date on the latest techniques.
In addition to having the right training, a professional also has the right tools. Have you ever tried building a house with a screwdriver and a hammer? If so, you probably didn't get very far. There are better, more effective tools for the job. On your own, you don't have access to effective pest control tools. But a professional has all the right tools for the job.
Here at Anver Pest Control, our professionals are ready to help you. When you first notice the signs of cockroaches, you should call us right away. We have decades of experience and a fast response time. Our technicians work hard to ensure you are safe from cockroaches and content with your service. With our ongoing cockroach control, you don't need to worry about roaches coming back. Call us now to learn more.