Top 5 Pests Found in Las Vegas
October 28, 2020
Hot summers and dry winters make Las Vegas the perfect home for all types of pests. Although there are plenty of creepy crawlers in the Las Vegas area, here is a list of the top five you should keep an on.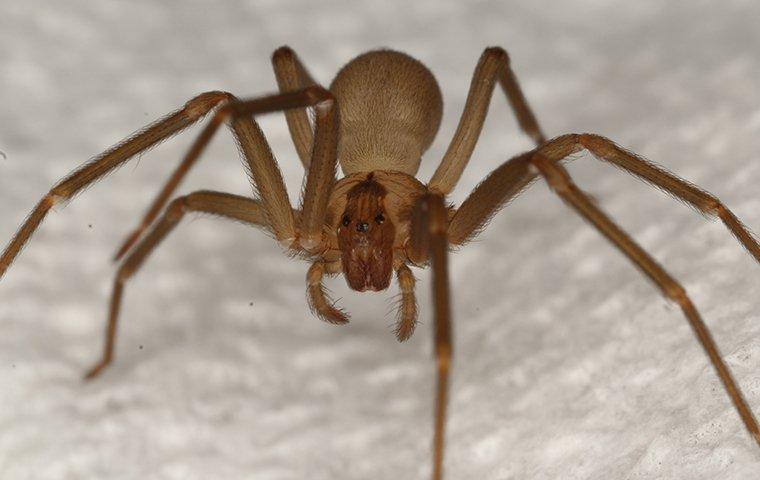 Bees
Africanized honey bees are the most common type of bee in Las Vegas. Even though they do not originate in America, they can be found almost anywhere in the country. Africanized honey bees have made a home in the Nevada desert, and will cause havoc on your home and attack in large groups when provoked.
Spiders
Las Vegas has many species of spiders. Many are quite harmless, but there are three that are notorious for being deadly: the Black Widow, Brown Recluse, and Camel Spider. A bite by one of these three spiders can be extremely dangerous to your health. Keep an eye out for all spiders in your home, but especially these three dangerous ones.
Ants
While ants are seemingly harmless to your health, they can decimate your food supplies and home if left unchecked. Ants have many strategic ways to enter your home; one being their small size, and the second being their large numbers, which often go unseen.
Cockroaches
Cockroaches are known for their indestructible nature and large, unseen numbers. They can be very difficult to kill, and can grow in numbers very quickly. Unlike ants, cockroaches do carry a risk to your health. They carry many diseases, including salmonella, that can be dangerous to your household. These critters can go without food for long periods of time, and can stay idle in one spot for many hours making you think they are dead.
Scorpions
Las Vegas is the perfect home for scorpions. They tend to hide in the shade during the day, under those lazy palm trees that we love, and come out at night to hunt for food. When the weather starts to cool off, scorpions tend to make their way inside, and are not friendly guests. A sting from a scorpion can range from deadly to painful and sore, but should be treated as soon as possible.
Call Anver Pest Control to meet all of your pest control needs. Don't let any pests, from scorpions to bees, get the best of you and your home. At Anver, we have professionals that are trained in the removal of all pests specific to the Las Vegas area. Call 702-297-8048 today to learn about our services, and how we can help!
Check to see if your home qualifies for the $29 initial service? Take our 30-second survey & and find out!