We all know the house market is hot right now, like really hot. Many people are just grateful to buy a home and don't take the time to inspect it for infestations or even see it before moving in! It's not the end of the world to buy a home with a pest infestation, but it is better to know sooner rather than later what type of infestation you have on your hands.
There are a few easy steps you can take to spot signs of a pest infestation in a future home, but you must take your time to notice these signs as they can go easily unnoticed.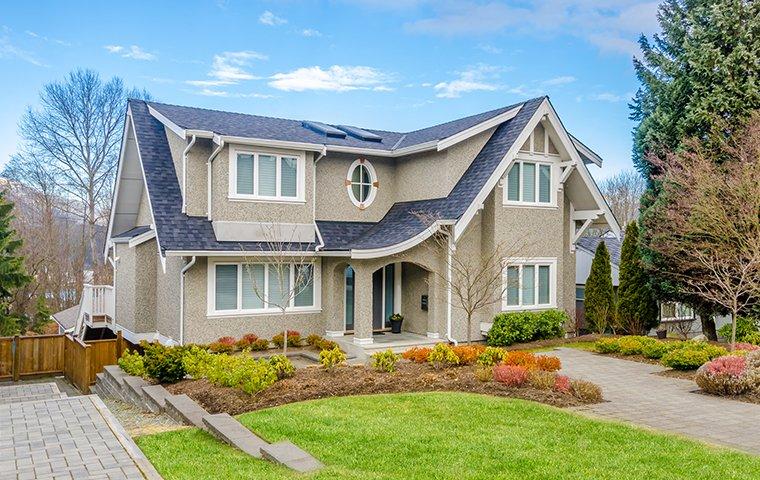 1. Bugs are already present in the home.
Is that a cockroach in the corner or ants in the pantry? If you are walking through a home and you physically see pests, that's a pretty good indication of an infestation. It's common to see pests in a home that's sat empty for a few weeks, so it is important to notice what pests are present in the home to know your next course of action. In addition, if you notice any dead bugs around, then that's a clear sign the previous owner tried to kill pests through their own methods.
2. Weird smells and sounds.
Do you smell something strange in your potential home that you can't quite place? Or hear faint gnawing or scratching sounds in the walls? Your senses are the best indicators of pest infestation — namely sight, smell, and hearing. If you are able to book a showing close to dark, that is the optimal time to know if a home has a rodent or pest infestation as they like to come out at night.
3. Nests and droppings.
One of the more tell-tale signs of a pest or rodent infestation is droppings! Droppings go easily unnoticed and are often in hard-to-find places. Pull back a couch or look in the attic to give your potential home a thorough search of pest droppings before buying your home.
A minor pest infestation shouldn't stop you from buying a home you love! However, getting the home inspected beforehand can help prevent you from getting into a potential tricky situation. Call Anver Pest Control for a free inspection of your new or potential home, and we will create a plan specifically catered to your home's needs to keep it pest-free!