Spending time in your kitchen and noticing a trail of ants leading from the pantry can be quite a shock. You will, without a doubt, deal with ants if you are a homeowner (and even if you're not). No one likes seeing ants in their home, but are they dangerous to your property? While many ants are nothing more than a nuisance, some ants can be dangerous to your health.
Harvester ants, a name derived from the fact that they "harvest" their food by scavenging and bringing it back to the colony, are one of the more popular species of ants found in Las Vegas. While they aren't dangerous to your home, they can be dangerous to your health. Ants can contaminate food, and the longer a colony goes unchecked, the bigger it gets and the harder it is to eradicate.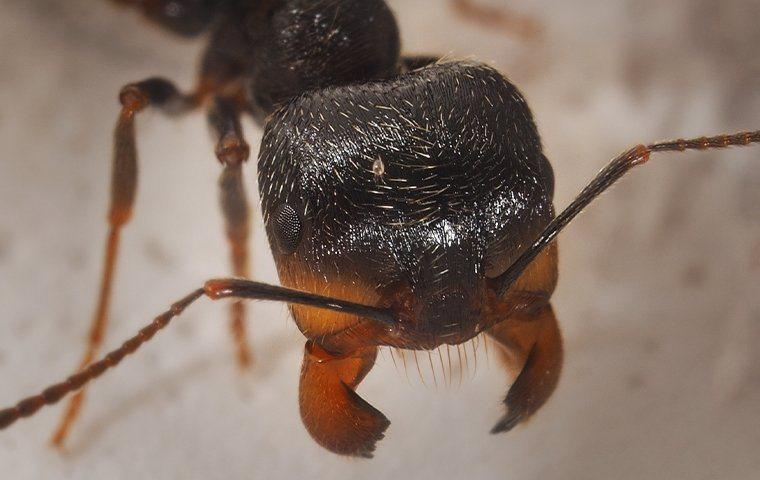 Can Ants Harm You?
Unlike scorpions or spiders, harvester ants do not have a deadly sting, but their bite can be painful. If you are bitten by an ant, watch the site for any signs of an allergic reaction. Even if you don't have an allergic reaction, an ant bite is never pleasant and a good enough reason to keep these pests away from your home!
How To Keep Ants Away From Your Home
The good thing about ants, and harvester ants in particular, is they live outdoors. However, this doesn't mean ants won't find themselves venturing into your home in search of food. Here are a few tips to keep ants out of your Las Vegas home:
Install weather stripping on your exterior doors.
Remove bird feeders or hang them where ants can't easily get to them.
Repair broken screen on doors and windows.
Remove any debris, like wood piles or leaves, that ants can use to build colonies.
Caulk any cracks in your foundation, walls, or around door frames.
Most Effective Way To Handle Ants
No one wants ants on their property or in their home. DIY methods are great for a time, but in order to truly eradicate an ant infestation, you need to call a professional. If you are facing an ant infestation, don't stress out! Contact the professionals at Anver Pest Control to meet all your pest control needs.