Compared to most states in the country, we have very mild winters. However, our summers can be brutally hot, making it hard to control pests on your Las Vegas property. Rodent infestations are common throughout the entire year, but they can be especially difficult to control in the high temps of summer. The heat drives rodents to find shelter in garages, attics, swimming pools, and shrubs. Once indoors, rodents can do a lot of damage to the infrastructure of your home. It's important to know how to stop rodents from entering your home in the first place to protect it from potential damage.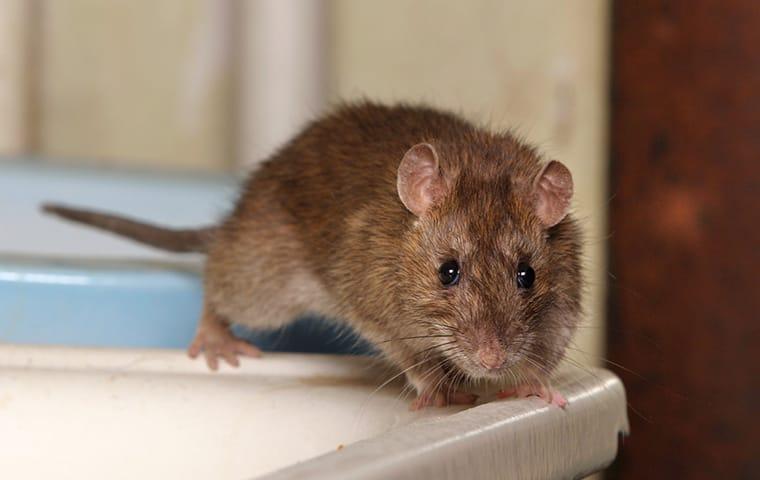 Rodent Prevention Checklist
Inspecting your property is the best way to ensure the protection of your home. As the saying goes, "An ounce of prevention is worth a pound of cure." Now, even after all these steps of prevention, an infestation can still happen, and that's where the professionals come in! Mice are infamous for being known to squeeze their bodies through even the tiniest crack, which is why it's important to thoroughly seal your home. There are eight areas in particular to inspect in your home to prevent rodents:
Roof: Replace and repair any broken or missing shingles on your roof.
Vents: Cover all vents securely.
Screens: Fix or replace any broken window, door, or porch screens.
Garage: Make sure your garage closes flush to the ground.
Gutters: Clean debris from your gutters and downspouts.
Vegetation: Keep a tidy yard and trim back any shrubs that are getting close to your home.
Outside: Securely close trash cans and clear junk from the lawn.
Foundation: Seal any cracks or crevices larger than a dime.
Year-Round Rodent Prevention
Even with the best prevention measures, a rodent infestation can still occur in your home. If you are faced with a rodent infestation, call Anver Pest Control to meet all your home pest control needs. We specialize in stopping pest infestations before they occur and create a personally tailored plan to meet your specific pest control needs. Call us today for a free home inspection!