5 Tips for Choosing a Pest Control Company
November 12, 2021
It would be best to choose your pest control provider like you would any other service: thorough research of quality and value. While cost is important, it should not be the only thing you look for in a professional. Competency is extremely important. You want your technicians to understand your specific infestation and their chemicals to protect your home and family.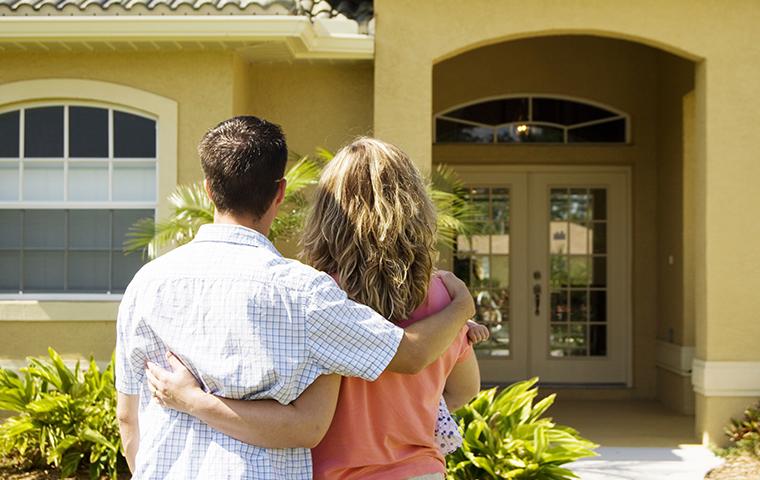 1. Take Your Time/Do Your Homework
When they discover a pest infestation, many people want it taken care of immediately, and rightly so! No one wants to share their home with cockroaches and spiders, but before you just call any pest control company, take a breath and do your homework. Take a day to research a company that is reasonably priced and competent. It is wise to obtain several estimates from different companies before choosing the right one for you.
2. Word Of Mouth
Word of mouth is everything these days. Ask your friends and family who they use for their pest control needs and see if their company fits you.
3. Ask Questions
After you have found a professional that could work - ask questions. Make sure their technicians are licensed and certified to treat your home. Ask how long their company has been in business at that address, and of course, read all the reviews! You want to make sure the company you choose is real, has great customer service, and has good reviews!
4. Look At The Licenses and Certifications On Their Website.
Do they have a section on their website that lists their certifications and licenses? Only hire a pest control professional that is licensed and knowledgeable in the chemicals and processes they are using.
5. Things To Watch Out For
Don't have a listed or working telephone number.

A company that bundles pest control with other services like general home repair and tree trimming.

Try to sell you pest control based on a "neighborhood infestation."

Try to pressure you into immediately signing a contract because your home is structurally unsound.

If your prospective pest control provider tries any of these tactics, they're probably not going to be a good fit, and could even make you regret contracting with them in the first place.
If you have a pest infestation and don't know where to start, look no further than Anver Pest Control. With customized plans and guaranteed results, you can trust Anver Pest Control with all your pest control needs.
Check to see if your home qualifies for the $29 initial service? Take our 30-second survey & and find out!