Scorpion Control In Las Vegas, NV For Your Yard
When you live in the Southwest, you know to stay away from scorpions whenever possible. However, if they decide your property is an enjoyable place to live, you'll find that goal quite difficult to attain. Keeping scorpions off your property takes a combined effort between you and a pest control professional like the experts at Anver Pest Control!
Scorpion Extermination From Anver Pest Control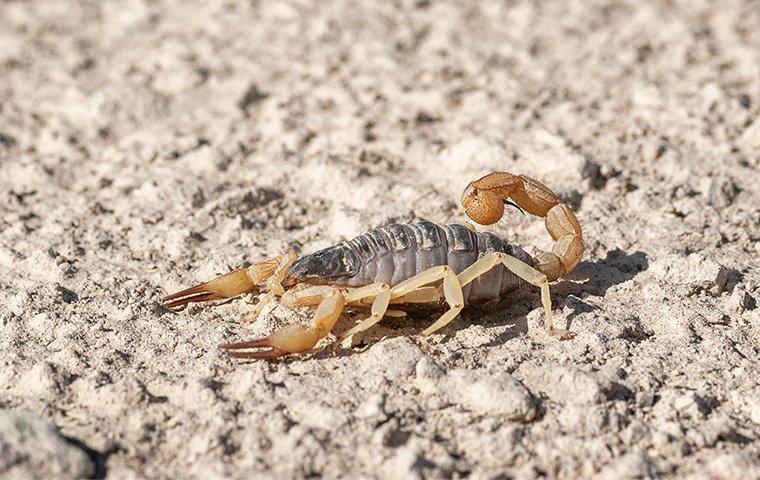 Inspection
At Anver Pest Control, we'll begin your scorpion control service by inspecting around the exterior of your home for signs of scorpion activity. Based on our findings, we'll develop a strategy to get rid of the scorpions on your property.
As part of our strategy, we'll provide you with a list of recommendations on how to make your property less appealing to scorpions. Clearing away any debris in your yard can go a long way in discouraging scorpions from staying on your property because it limits the number of hiding spots available to them.
Treatment
During treatment, we use both liquid and granular treatments. We'll power spray a liquid treatment on walls, the exterior of your home, and shrubbery. We'll apply granular treatment on grassy areas, rocky areas, and around shrubs.
Follow-Up
Depending on the extent of your infestation, we may need to do more than one treatment before getting the scorpion infestation under control. Once your property is scorpion-free, we'll return on a bi-monthly basis to re-treat. If scorpions return between visits, we'll return to your home to re-treat at no additional cost.
You Don't Need To Be Worried About Going Out On Your Own Property
When scorpions are present, they make it hard to enjoy your yard. No one wants to spend time outside if there's a chance of getting stung. With scorpion extermination services from Anver Pest Control, you won't have to worry about scorpions anymore. We'll keep your property scorpion-free! Contact us today to schedule an inspection.
Schedule Your Free Scorpion Inspection
Complete the form below to schedule your no obligation inspection.