Whether we like it or not, insects are a part of the restaurant scene. From cockroaches to rodents, restaurants have a responsibility to protect public health by preventing contamination of food inside their premises. Below are a few of the most common insects found in restaurants and few ways to help control infestations.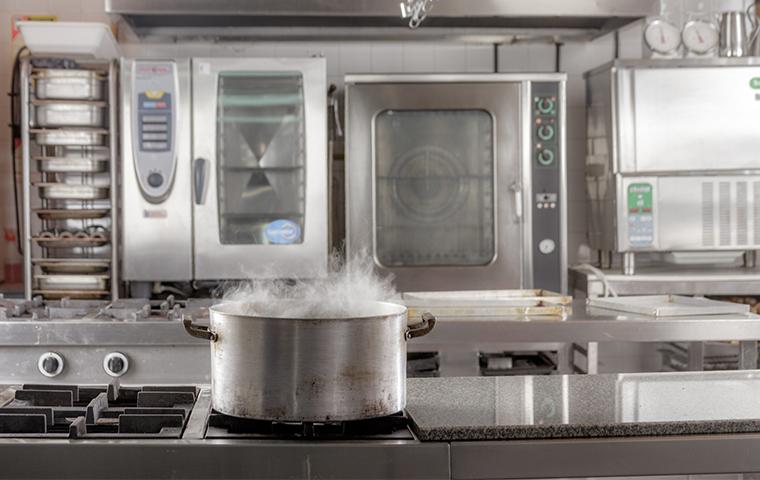 Cockroaches
These pests are the most common insects found in restaurants and commercial kitchens. Drawn to food and water sources, roaches find that a commercial kitchen is an ideal hangout. Cockroaches can pose a number of health threats to customers, such as asthma and life-threatening food poisoning.
Proper sanitation and cleansing can help control the cockroach population in a restaurant. There are a lot of commercial sanitizers for control of cockroaches, but one of the best practices is to hire a professional pest control team. Storing food in airtight containers, as well, can help protect food from infestation.
Flies
Along with their general annoyance, flies — including house flies, drain flies and fruit flies — pose many health threats to restaurant customers. When faced with a fly infestation, restaurant owners should take steps to address it immediately. Flies are known to transmit over 200 different pathogens, which can lead to contamination of food, cooking utensils, and machinery.
Controlling your fly population is essential to ensuring a high standard of hygiene. Installing fly screens, keeping windows and doors shut, and making sure drains are free of debris are just a few ways to help control infestations.
Stored Product Insects
Stored product insects (SPI) are found in a restaurant's long-term food products. These are typically your "pantry items" foods and are a crowd favorite for flour beetles, bean weevils, and Indian meal moths. Due to their ability to destroy entire stores of food, these pests are one of the most expensive pests a restaurant owner can face. They have been known to chew through cardboard, cellophane, plastic, and paper, leaving behind feces and cocoons.
Regularly monitoring stored food is the most effective way to stay on top of infestations, along with disposing of already contaminated food.
Ultimately, the best way to control pest problems in a restaurant is with a professional pest control team. When you have routine professional pest control treatments conducted in your restaurant, you can rest easy knowing you are doing your very best to prevent any insect issues down the line.