Spring Cleaning Your Las Vegas Home For Pests
February 25, 2022
It may feel like winter in other states, but in Las Vegas, spring is just around the corner! As the weather warms up and flowers start blooming, homeowners are making spring cleaning lists for all the improvements they want to make around their homes.
While certain spring cleaning tips like dusting and dejunking are par for the course, at Anver Pest Control, we suggest you also add proper pest-proofing to your list of "to-do's." To ensure your home is properly prepared for the new season, see below for the pests that could pose problems during the summer and how to keep them out for good.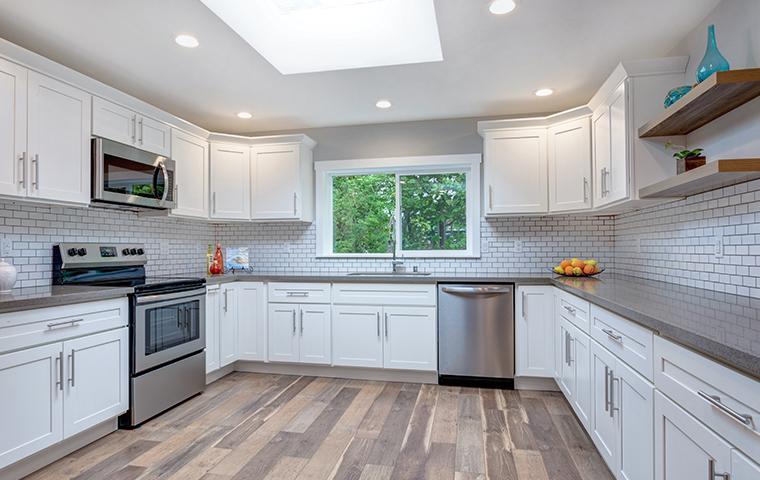 Spring Cleaning Pests To Watch For
Bed Bugs
Bed bugs are one of the most common pests homeowners encounter. Although bed bugs do not transmit any diseases, their bites can become red, itchy, painful welts, and once an infestation takes hold, it is nearly impossible to control. Be sure to properly inspect the furniture, bedding, and drapery for tell-tale signs of blood spots and shell casings. If you're returning home from vacation, make sure to inspect your suitcases before bringing them indoors, as well as any used furniture.
Fleas
While fleas are known best for irritating pets like cats and dogs, these annoying pests can also bite and transmit diseases to humans. Our spring cleaning recommendation for keeping fleas out of your home is to vacuum and clean your bed linens regularly.
Keeping your backyard and outdoor areas well-groomed can reduce fleas in your pets and, therefore, your home. Pet owners should perform flea checks on their pets and regularly bathe and groom them.
Ants
More than 20 ant species are known to infest homes, schools, and businesses. Although ants may seem like just a nuisance pest, they can pose real threats such as food contamination and property damage. Our spring cleaning tip for keeping ants out of your home is to seal all cracks and crevices that allow entry into your home. Prevent ants from getting into your kitchen by disposing of trash and keeping all sweets in closed containers.
Cockroaches
Cockroaches pose serious health risks as they carry E.coli and salmonella, triggering asthma and allergy symptoms. If you find one cockroach in your home, there are likely more hiding in dark crevices. Just like many other pests, cockroaches are attracted to water and food. Vacuum frequently and store your food in airtight containers, especially food on your pantry floor. In addition, seal any cracks and look for standing water in attics, basements, bathrooms, and under sinks.
Call A Professional For Spring Pests In Las Vegas
If you find yourself with a pest infestation that you can't eradicate on your own, call Anver Pest Control. We will inspect your home for free and give you a customized pest control plan that will guarantee a pest-free home. Call us today for a free quote!


Check to see if your home qualifies for the $29 initial service? Take our 30-second survey & and find out!