We enjoy so much about living here in Las Vegas, particularly the warm climate that boasts hot summers and mild winters. However, with all the sunshine comes a variety of pests that plague our homes all year round. This means that year-round pest control and prevention is a must for Las Vegas homeowners.
Why is preventing a pest infestation preferred over dealing with an infestation as it occurs? There are three reasons why you should prioritize pest prevention instead of handling problems as they arise.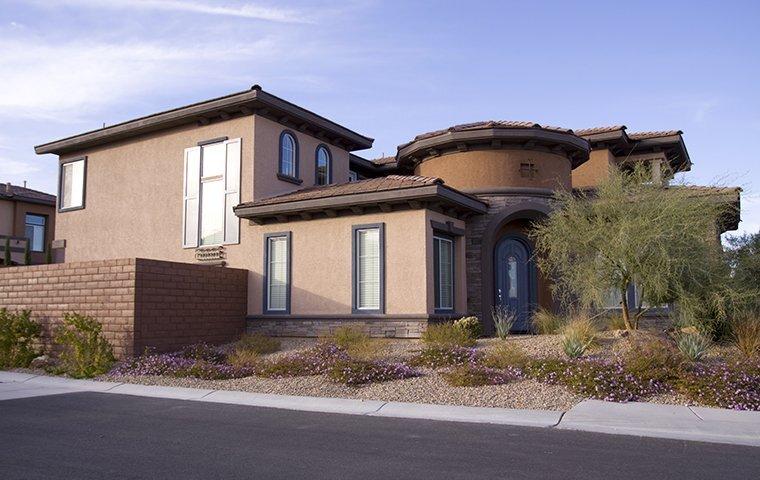 Number 1: Food
No one likes to find bugs in their food. If you find a bug in your food, the infestation is already underway. If there are pests in your food, you could be at risk for E.coli, parasitic worms, and other harmful organisms. It is best to prevent bugs from getting into your food before they make you sick.
Number 2: Health
Many of the pests we have in the Las Vegas area bite and sting. A bite or sting from a mosquito, scorpion, spider, or other insects can result in a trip to the hospital or lead to serious life-altering medical conditions. Keeping these pests out of your home and under control is vital. The best way to prevent them is to proactively treat the perimeter of your home with pest control products.
Number 3: Property
In your yard, there are several pests that can damage your property, harm your pets, and weaken the infrastructure of your home. Once inside, these pests can damage furniture, clothing, rugs, and other items in your home. The goal with these pests is to get to them before they get to you.
Complete, Professional Pest Control For Your Las Vegas Property
The best form of prevention is to hire a professional pest control service. A professional service will be there on a regular basis to ensure your home is pest-free and prevent any future infestations from occurring. If you need help maintaining your home and preventing pest infestations, call Anver Pest Control today to schedule your free inspection.