Living in Las Vegas comes with two inevitable things: 100-degree weather and scorpions. Though scorpions have a sting that can be deadly both to animals and humans, they likely won't inflict a lethal bite. However, scorpion stings can be painful, and you don't want to be sharing your home with one of these critters. It's important to know what is attracting scorpions to your home, and how to prevent them from making themselves comfortable inside.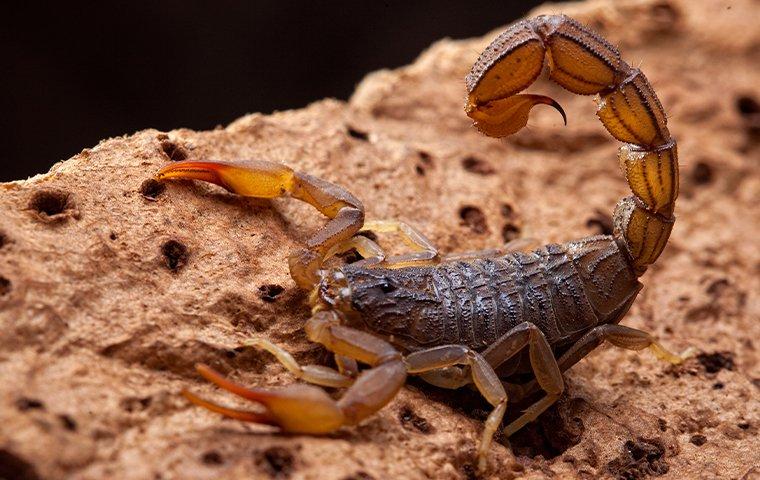 Preventing Scorpions
To prevent scorpions, you must understand why they are in your home in the first place. Like most pests, scorpions come into your home looking for sources of food, water, or shelter from less than favorable weather. With that in mind, when you see a scorpion, it is an obvious conclusion that they are there for a reason. Maybe you have an insect infestation providing them with food, or it's a particularly hot day in July. If you start to see scorpions in your home or you'd like to exercise methods to prevent them, examine your home for insects, and try to seal all cracks and crevices that may be providing them access to the indoors.
Seal Entryways
When looking for entryways, be mindful that scorpions can find their way inside through small spaces including gaps in doorways, open doors, open windows, and holes or cracks in your home. Fitting door sweeps to your doors will not only help insulate your home, but it will also help keep these creatures outside.
Clear Debris
Another way to prevent scorpions is to keep your property clear of debris. If scorpions can find a place to hide in your backyard, they will be more likely to make their way into your home. Therefore, it's important to be mindful of the overgrown landscaping surrounding your home. Keep any palm trees, overgrown bushes, grass, or other plants that may provide them with shelter trimmed to keep them from hiding in your backyard. Also, scorpions will make themselves comfortable in piles of wood. To keep them away from the perimeter of your house, store any wood away from structures and off the ground.
When to Contact a Professional
Despite all of the do-it-yourself methods for scorpion control, you may still find yourself battling with these creatures in or around your home. If you're looking to keep scorpions away, reach out to the professionals at Anver Pest Control. We have the knowledgeable technicians and the proper equipment to eradicate scorpions and keep them off your property and out of your home. Our licensed technicians will get rid of scorpions safely, effectively, and quickly. Contact us today with any questions about scorpion control!