In Las Vegas, summer rain is usually a welcome sight given the high and dry climate Nevada provides. However, many people don't realize that summer rain also brings showers of pests! In places like Las Vegas where rain is scarce, a summer monsoon can do a lot to minimize your ability to effectively prevent pests around your home.
Because bugs, rodents, and other pests thrive in humid environments, rain can increase activity, causing pests to quickly multiply in number. Here are a few potential infestations to keep an eye on this summer: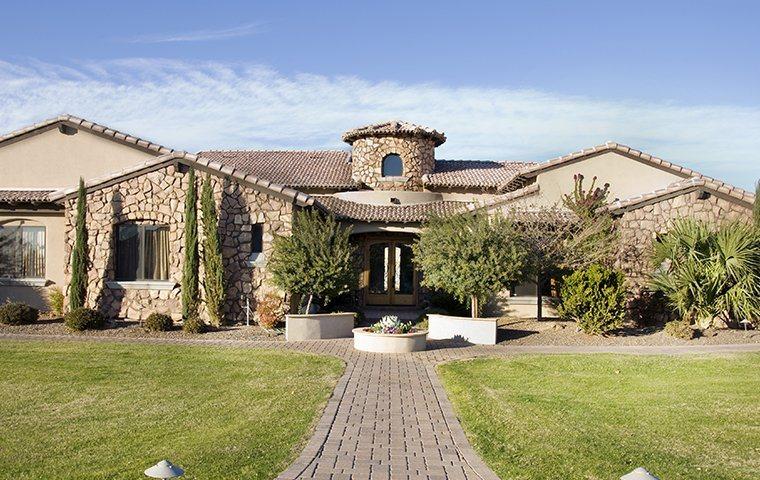 Cockroaches
For American cockroaches and Brown-Banded cockroaches, rain will cause them to seek shelter indoors. American cockroaches prefer to stay warm and dry, but once inside they will hide out in bathroom cabinets, basement corners, and your kitchen. Brown-banded cockroaches prefer to find warmth and shelter around appliances, in walls/ceilings, and inside your attic.
Cockroaches prefer to take up residence in these types of areas where they'll have access to water and food while maintaining an overall dry environment to nest in. These unwelcome pests have been known to carry diseases that can trigger allergies and asthma, and cause gastroenteritis and diarrhea, so prevention should be a priority.
Mosquitoes
Mosquitoes spend the majority of their lives in water, so increased moisture almost always brings an increase in mosquito activity. Mature female mosquitoes are always on the lookout for new breeding pools to lay eggs inside, and heavy rain can create puddles around your yard that can be perfect for them.
Mosquitos are not only annoying but can also be dangerous to your health. It is well known that they carry diseases like Malaria, Yellow Fever, and other fatal diseases. Summer rain usually brings cooler temperatures inhibiting your from enjoying the outdoors, so make sure to stock up on bug spray with DEET!
Fire Ants
Fire ants build their homes underground, and with summer rain, their tunnels get over-filled with water, forcing them above ground. But don't count on water to get rid of these ants. Fire ants are clever enough to survive the flooding, making your life a nightmare when the ground dries up.
Fire ants typically seek shelter in trees or form an ant raft by clinging together until they reach safety. At the end of a rain storm, no one wants a homeless colony of fire ants wreaking havoc in their yard.
Pest Control After Heavy Rain
Major rainfall can affect many things in your home, pest infestations just being one issue. As a preventative measure, try to remove any standing water around your home like flower pots, tires, childrens' toys, or anything that can hold water for a long period of time.
Next, call in Anver Pest Control to assess your home for infestation and make a plan specifically catered to your pest control needs. For comprehensive Las Vegas pest management, rain or shine, no one does it better than Anver Pest Control. Call today for a free home inspection!