With spring finally here, Las Vegas residents are experiencing perfect weather. This means your pets are spending more time outside and potentially bringing unwanted hitchhikers into your home. Whether it's in your home or on your pets, the last thing you want around is a flea. Fleas can make your family and pets miserable with their itchy bites and the diseases they host and spread.
So, how can you prevent these pests from entering your home? At Anver Pest Control, we can help protect your beloved family pets from fleas and ticks through our effective flea and tick control treatments for Las Vegas!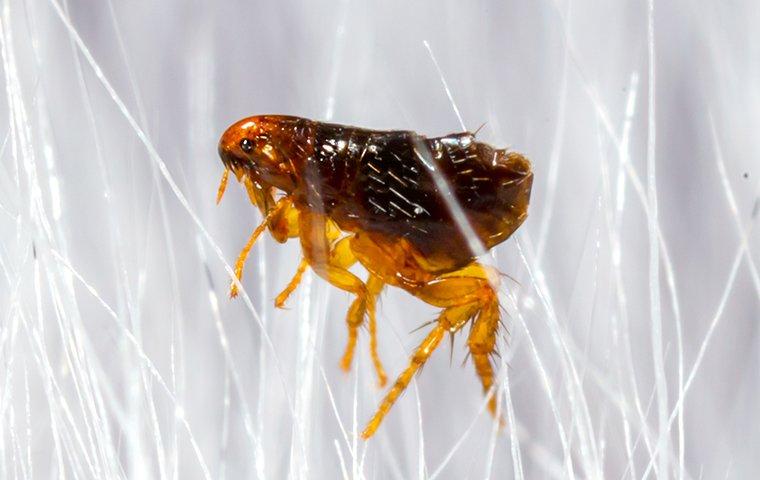 What Are The Best Prevention Methods?
Unfortunately, flea and tick season in Las Vegas is year-round. This means it is never a bad idea to have flea and tick prevention on the mind. Fleas and ticks can be a source of annoyance for your pets and your family, but they also carry disease and can cause tapeworm and anemia in your dogs.
This is why it is so important to take preventative measures, not only for your pet's safety but for your family as well. So, what are some things you can do around your Las Vegas home and with your pets to help prevent these pesky pests?
Start With Your Yard
Your yard is the gateway to your home. If your lawn and landscaping are filled with fleas and ticks, this can spell disaster for your pets. This is why prevention should start with your lawn.
Both fleas and ticks love tall grass and cluttered yards, so make sure to keep your lawn mowed and swiftly move any debris from your yard, such as: 
Tree branches
Bricks or stone
Piles of wood
Weeds and bush
High grass
With these potential hiding spots eliminated, it becomes much harder for a flea to get from your lawn onto your pet, and from there into your home. Keeping a tidy yard is the first step toward preventing fleas and numerous other pests from becoming established within your yard.
Clean Your Home Often
Now that you've addressed the exterior, it's time to look at how you can make your home's interior as unappealing as possible to fleas.
Just like with any pest prevention, you can keep fleas and ticks out of your home by vacuuming regularly, and don't forget to clean couches, cushions, and curtains! Clean all bedding, especially pet beds, with hot water to deter and kill any existing fleas. 
Once you're done deep-cleaning, empty your canister immediately to minimize the risk of re-infestation. 
Flea And Tick Medicine
When it comes to flea prevention for your pets, the best thing you can do is have them on flea medicine. Flea and tick medicine is essential for keeping your furry loved ones safe from these year-round pests. There are several trusted over-the-counter options, but for the safest option, talk to your trusted vet! 
Call Anver Pest Control
Anver Pest Control has proudly served the Las Vegas Valley for many years, and we can confidently offer you the best pest control in the area. Our team will create a flea control treatment plan that works around your unique environment to give you the best results! Call us today for a free home inspection and get your home back on track.