Bed Bugs. Just the word itself is enough to send you into a frenzy. Bed bugs are known for hiding in the folds of your mattress, box spring, curtains, couch and feeding off your blood when you're least expecting it. They don't carry diseases, but who wants to live with the knowledge that they share their bed with bugs and live with tiny bite marks? If you're wondering how to prevent bed bugs, here are a few ways to help: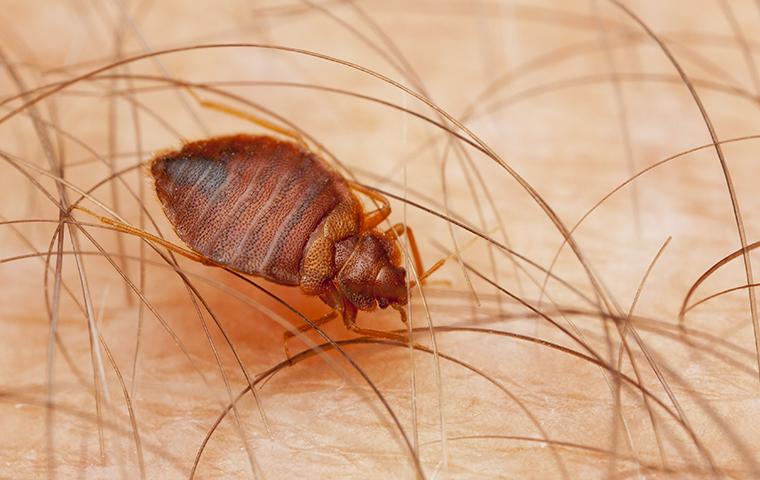 1. Cover Your Mattress
There are a few products that can completely seal and cover your mattress so that bed bugs can't set up camp in your bed. These products are different from your average mattress cover and fitted sheet as it covers the entire mattress. They usually have a zip or Velcro to seal it up, preventing bed bugs from entering but it does not help with an existing bed bug infestation.
2. Inspect Your Furniture
The name "bed bug" may imply they only reside in your mattress, but that is not true. Bed bugs will live in any environment that gives a similar habitat to the bed. This includes furniture, curtains, carpet, stuffed animals, and pet bedding.
Be sure to check your living room furniture, comfortable chairs, and any linen that has come in contact with your furniture.
3. Inspect and Clean Used Furniture
Bed bugs like to enter your home through any means possible. One of the easiest ways to do it is through used furniture that came from a bed bug-infested home. For your own peace of mind, always perform a thorough cleaning of any used furniture or items before entering your home. Having bed bugs for even an hour is enough to cause an infestation.
4. Vacuum your carpets
Like mentioned earlier, bed bugs love to travel around your home and the carpet provides the perfect place to do it. Carpets are a lush wonderland where bed bugs can move freely without being spotted. If you are battling or preventing an infestation, your vacuum is an important weapon to have. Vacuum your whole house regularly and immediately empty the contents of the vacuum into a sealable plastic bag.
5. Cover Your Power Outlets
Before the professionals arrive, make sure you cover all your power outlets. This may seem like a bizarre request, but bed bugs will try and escape through the openings during the extermination. They will either hide out there until it's safe for them to immerse again, or they can travel from room to room through the electrical channels in your walls.
6. Call Anver Pest Control
Many times, you don't know you have a bed bug infestation until it's too late, and then there is nothing you can do. There is a reason pest control experts exist, it's because there are methods of exterminating bed bugs (and all pests) that only a professional can perform. Anver Pest Control can assess the extent of your infestation and curate a plan that meets your exact needs. Call us today for a free home inspection!