With winter just around the corner, you may be wondering just how necessary pest control is during colder months of the year. In most across the country, this is because the cold weather naturally takes care of bugs and other common pests.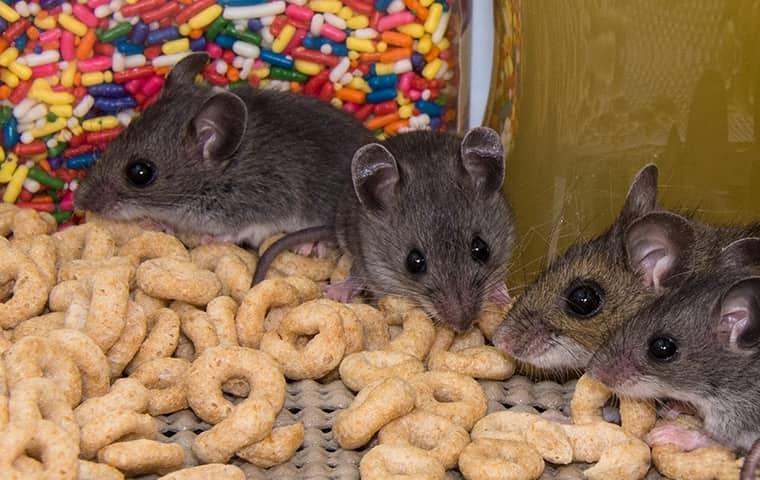 However, in Las Vegas where winters can be very mild, winter pest control should not be neglected or cut out of your budget. Slightly colder weather won't stop area pests from settling into the walls of your home and multiplying their numbers.

Las Vegas isn't known for its cold winters, so while some pests are less bothersome, others will surely be around all season long. Here are some important reasons why you can't ignore your pest control this winter:
1. Pests Love Warmth
For many, winter is the perfect time to cozy up next to a warm fire. But do you know who also loves warmth? Bugs! They don't like being unprotected in cold weather any more than you do. Even in Nevada, the winter drives pests of all shapes and sizes into residential areas in search of warmth and resources. The walls of your home provide perfect protection for rodents and pests to hunker down for the winter, which is why you need a plan to keep pests out.
2. Home Winterization Keeps Pests Away
Rodents can be a huge problem in the winter. Without a steady source of food and warm places to eat, rodents will head indoors and try to stay there for good.

You may think your home is sealed well and tight, but did you know rodents can squeeze through a hole the size of a quarter? And even if the hole is a little too small, their powerful jaws are more than enough to open up the hole given enough time to gnaw on it.

Rodents are not fun house guests. They carry disease and can do serious damage to the infrastructure of your home. Don't leave your home and family at risk for these destructive pests.
3. Ongoing Pest Management Prevents Future Pest Problems
Winter is the time to build your defenses and can greatly minimize pests around your home when they become active again in the spring.

Use the winter to tidy your home, seal gaps or holes in your foundation, doors, or windows, and address moisture issues. All of these are great ways to keep up with home maintenance while also preventing pests.
4. Winter Pest Management Can Uncover Dormant Pest Issues
If you service your home quarterly, you can rest assured knowing you've caught any lurking pests before it gets out of hand. It's easy for pests to go unnoticed in rarely used spaces like attics or basements and then invade your living spaces.

Once you have an infestation running rampant in your home, it requires the help of a professional. Having quarterly visits from a professional stops the problem in its track before costly damage and health concerns can become a factor.
5. Pest Control Brings Peace of Mind
Winterizing your home and staying consistent with your pest control gives you an added sense of safety to enjoy the coming months. Even if you think pests won't be a problem, it's better safe than sorry! Call Anver Pest Control if you have any questions about keeping your family safe and comfortable in your home this winter.

While you may think pest control is limited to the warmer months, don't pull back on pest prevention this winter. Call us today for a free home inspection and a customized plan to keep your home pest-free.