4 Ways To Prep Your Home For A Pest Control Visit
September 30, 2021
For many of us, we love visitors, but we hate sharing our home with cockroaches, scorpions, spiders, or any other kind of creepy crawlers. Professional pest control for your Nevada home can help ensure that the only visitors in your home are the ones you invite. By calling Anver Pest Control, you can rest assured that your pest control problems are in capable hands.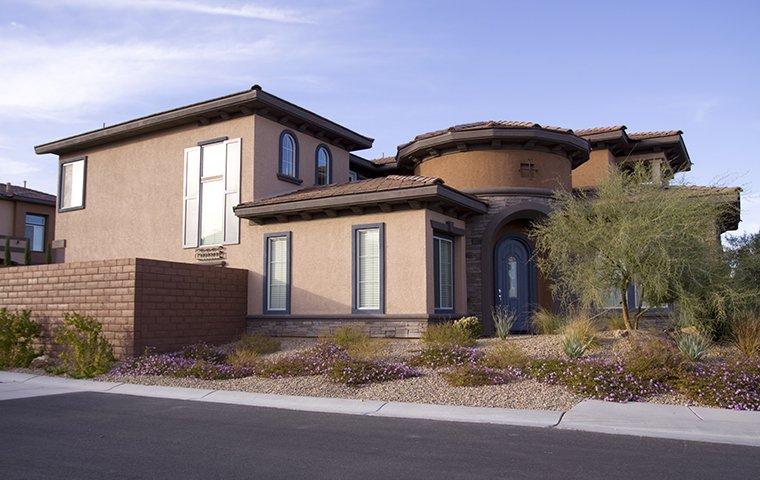 Why Call A Professional?
Your home should be a safe haven for your family, but it can also become a haven for pests. Although DIY methods can seem like the easier or quicker way to fix a pest infestation in your Nevada area home, many people end up frustrated with the results. DIY methods are often more work than their worth and can be dangerous if not used correctly. With the right professionals, you can get a treatment that is safe and effective.
However, in order to get the most out of your professional treatment, there are some important preparatory steps you should take to ensure the best results.
Preparing For Your First Pest Control Visit
While preparing for your first pest control visit isn't hard, it does help the process go smoother for both you and the technician.
Here are a few tips to help you:
1. Provide Adequate Access
Pests like to hide in tight spaces, underneath furniture, and behind boxes and other stored items. Your technician will need access to these areas, especially if your infestation originates from these locations.
2. Prepare Your Kitchen
Before your first pest control treatment, give your kitchen a thorough cleaning. Routine cleaning of your kitchen is an excellent way to prevent infestations in the future. Before your technician visits, all your countertop kitchen appliances should be placed in your pantry and food put in the fridge.
It is helpful, but not required, to pull all appliances away from your walls and clean around them. It will be necessary to do this if your infestation is around these areas of your kitchen. Remove any debris, food, or trash away from your appliances. Leave your appliances pulled away from the wall so your technician can inspect for insects.
3. Move Furniture Away From Walls
Just like with your kitchen, move any furniture away from your walls, so your technician has space to check for signs of pests. If you have couches, bookshelves, beds, and dressers that are flush against the wall, it can be helpful, but not needed, to pull them away from the wall so your technician can give a thorough inspection.
4. Be Home To Meet Your Pest Control Professional
When scheduling your pest control technician, try to schedule a time when you will be home and available for questions. Being there to walk your technician through your home can be helpful in identifying your pest problems, and the technician can point out trouble areas.
Schedule Pest Control Services Today!
Check to see if your home qualifies for the $29 initial service? Take our 30-second survey & and find out!